Uncompromising Skincare
For the Ruggedly Individual
Scroll down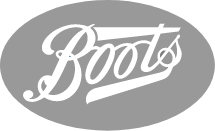 What's Inside…
Vitamin Boost Complez
Lorem ipsum dolor sit amet, consectetur adipiscing elit sed do eiusmod
Active Acid Complex
Lorem ipsum dolor sit amet, consectetur adipiscing elit sed do eiusmod
Made In The USA
Lorem ipsum dolor sit amet, consectetur adipiscing elit sed do eiusmod
Vegan
Lorem ipsum dolor sit amet, consectetur adipiscing elit sed do eiusmod
Cruelty-Free
Lorem ipsum dolor sit amet, consectetur adipiscing elit sed do eiusmod
Clean
Lorem ipsum dolor sit amet, consectetur adipiscing elit sed do eiusmod
Custom Icon
Lorem ipsum dolor sit amet, consectetur adipiscing elit sed do eiusmod
Features
Massage
Got it. So How Do I Use It?
Gently massage a nickel-sized amount on a damp face twice a week to start out and work up to ever other day. Best to time it with the days you shave.
Exfoliate
What Do You Mean? Exfoliate What…
With exfoliating palm kernel, it knocks out blackheads, frees ingrown hairs, and preps your face for a clean shave.
What are people saying

Excepteur sint occaecat cupidatat non proident, sunt in culpa qui officia deserunt mollit anim id est laborum.

Persons Name, Role

Excepteur sint occaecat cupidatat non proident, sunt in culpa qui officia deserunt mollit anim id est laborum.

Persons Name, Role